印度 India
Country specific strategies, diplomatic push and targeted promotion ensured stellar FY21 for Agri exports
2021-06-18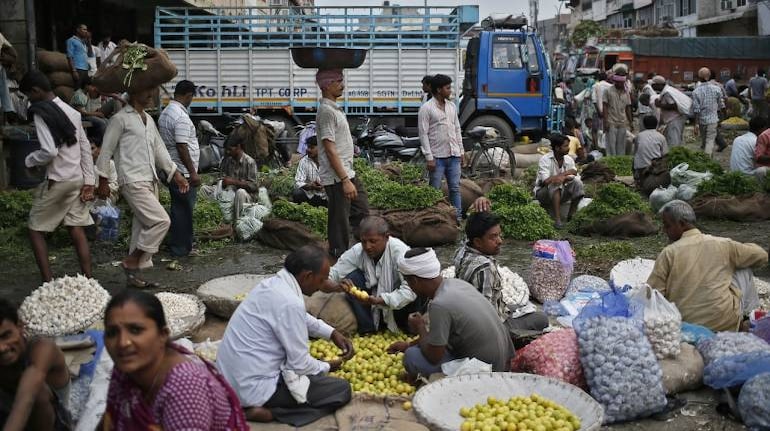 Street Vendors and customers at a wholesale vegetable and fruit market in New Delhi (REUTERS)
In a year when trade was crippled by logistical challenges and crashing demand, agricultural and marine exports have seen a major rise even when all other sectors have seen forex earnings drop.
This increase comes two years after the government implemented the Agriculture Export Policy, 2018, overhauling export strategy, finding demand for select Indian foods, and actively encouraging farmers to cultivate them.
"For most Agri products, we followed a four-pronged strategy to pinpoint global demand, locate new markets, secure market access and aggressively push Indian products," a Department of Commerce official said.
After remaining stagnant for the past three years at $38.43 billion in 2017-18, $38.74 billion in 2018-19 and $35.16 billion in 2019-20, the export of agriculture and allied products (including marine and plantation products) jumped to $41.25 billion in 2020-21.
This represented a stunning 17 percent rise. On the other hand, overall exports from India suffered a 7.2 percent fall to $ 256.34 billion, down from the $ 313 billion in 2020-21.
Source from: SUBHAYAN CHAKRABORTY. (2021). Country specific strategies, diplomatic push and targeted promotion ensured stellar FY21 for Agri exports. Retrieve from: Money Control(JUNE 18, 2021). https://www.moneycontrol.com/news/business/economy/country-specific-strategies-diplomatic-push-and-targeted-promotion-ensured-stellar-fy21-for-agri-exports-7053251.html