斯里蘭卡 Sri lanka
Sunshine's Watawala Tea Ceylon rebrands as Sunshine Consumer Lanka
2021-02-25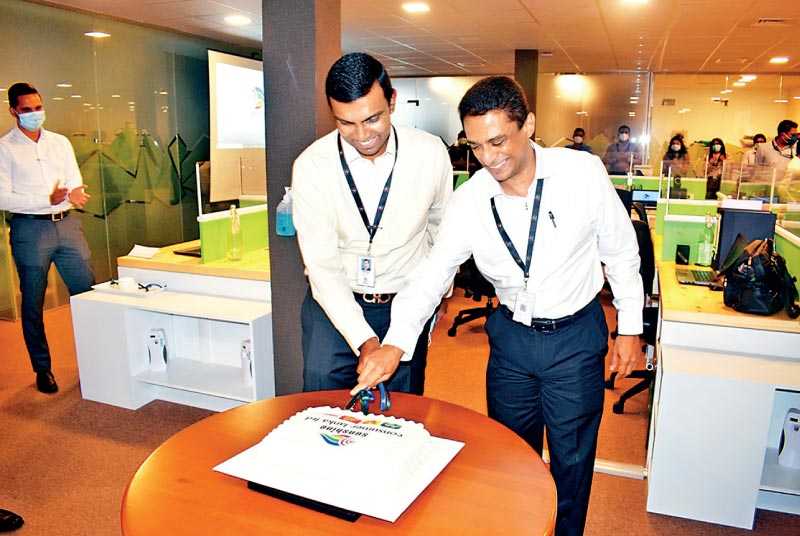 Sunshine Consumer Lanka Managing Director Shyam Sathasivam and Chief Executive Officer Surith Perera celebrating the rebranding with staff members
Aligning with the diversification and expansion goals of the Group, Watawala Tea Ceylon Ltd. (WTCL)—a 100%-owned subsidiary of Sunshine Holdings PLC, announced that the business has been renamed as Sunshine Consumer Lanka Ltd.

The rebranding marks a new strategic direction with an ambitious vision to expand its presence beyond branded tea leveraging its leadership position, and stepping into more categories in the competitive and rapidly-growing FMCG (Fast-Moving Consumer Goods) sector of Sri Lanka.

In August 2020, Sunshine Holdings marked the first step in this journey by completing the acquisition of a leading Sri Lankan confectionery company, Daintee Ltd., adding several prestigious brands to its portfolio. The transaction was valued at Rs. 1.7 billion, and the acquisition was in line with the Group's strategy to expand beyond tea.

Today, Sunshine Consumer Lanka leads in the tea categories and toffees and sweets segment of the confectionary category with some of the country's most-loved brands—Watawala, Zesta, Ran Kahata, Daintee and Milady.

The company's branded tea business is currently Sri Lanka's largest, with a significant market share of 37%. The three brands—Watawala, Zesta and Ran Kahata—cater to three distinct market segments, and all the brands have reaffirmed their recognition among Sri Lankan consumers.

The confectionary business boasts an extensive product range consisting of toffees, sweets, jellies, chocolates, cocoa-based confectionery, bubblegum, desserts, biscuits and snacks where Daintee maintains more than 40% market share in toffees and sweets. The products are marketed under the brand names such as Daintee, Milady, Bensons, Chito, Chix, X-tra and Mr. Bitz.

Commenting on the rebranding, Sunshine Consumer Lanka's Chief Executive Officer Surith Perera said, "Over the last few years, we have been making waves in the FMCG sector with our tea brands, where we enjoy the market leader position in branded tea. The first significant step in our goal to expand beyond tea has been the acquisition of Daintee Ltd., even at a time where the entire business landscape of the country was affected by a raging pandemic. Furthermore, while expanding within the FMCG market, we will be leveraging on our strengths of branding and distribution which has enabled us to be the market leader in tea. Under the new company name, we envision an ever-growing portfolio and hope to achieve the vision we have for every one of our brands to be No. 1 in their sector of influence."

The consumer sector's strong contribution in a turbulent environment propelled Sunshine Holdings to report resilient growth during the first nine months of the current financial year (9MFY21). Consumer goods sector reported a 17.3% YoY increase in revenue to close at Rs. 4.9 billion and the profit after tax (PAT) marginally increased by 3.3% YoY in comparison to the same period last year.
Source from: DailyFT(2021). Sunshine's Watawala Tea Ceylon rebrands as Sunshine Consumer Lanka. Retrieve from: DailyFT(February 25, 2021). https://www.ft.lk/agriculture/Sunshine-s-Watawala-Tea-Ceylon-rebrands-as-Sunshine-Consumer-Lanka/31-713816